Tips For Sellers Or Tiptoeing Around Issues
Seller Tips? Or Tip toeing around issues?
Get rid of clutter, take down pictures, clean your floor.
We all hear and read these TIPS all the time.
Do you take heed of them? Or are you so emotionally attached to your home, you get offended when agent suggests things to do?
I prefer to call it a………
It isn't easy to sell and move out of house you have called your "HOME" for years. But since you have chosen to sell, you must take the Emotions out of your position.
That's why it is best to "Depersonalize" instead of De Clutter. I would hate having someone come in and tell me to get rid of the clutter! These are MY things I treasure…not clutter. You are insulted in the beginning!
What is the way to do this? Start Packing. Pack up the pictures of your family, and personal items that remind you of them. UNTIL you can put them in your NEW home!
Buyers these days want a home to look open and large. Too much furniture takes away that open feeling. Even if you store things in the garage or shed, the "openness" will attract a bigger Buyer pool!
What about REPAIRS?
IF YOU KNOW THE A/C / Heater does not work. Fix it now! Fix the obvious.
Buyers do want neutral colors! If you have a red room, and yellow room and an green accent wall, buyers will add up the costs in their head to have it painted, and take that off the price they offer. YOU can get it done much less expensive than their brains will tell them!
Consider having a Professional Pre Home Inspection
Eventually, the Buyer's will have a Home Inspection. And they WILL find things that you didn't know about. Having a Professional Home Inspection "Pre Listing" performed , allows you to see your home thru the eyes of a critical third party not hired by and for the buyer. This permits you to make repairs ahead of time so that repairs won't become a negotiation stumbling block.
Never hire an inspector who is not a member of the InterNACHI, which provides the most trusted and rigorous training for inspectors in the industry!
Coming soon, a " New "Certified Pre Owned Home"
They will even put several copies of the Inspection in the home for Buyers to view, put a "Pre Certified Home" Sign in the Yard, and send your Home to thousands of agents for their notification of a great home!

Julie Bridge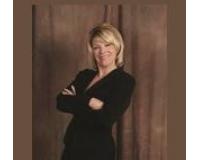 Author:
Julie Bridge
Phone:
602-339-7187
Dated:
February 3rd 2017
Views:
1,127
About Julie: ...