What Are Landlords Looking For In A Tenant
What ARE Landlords Looking for in a Tenant?
1. They want A tenant that has a job! And most landlords and management companies require that your income is at least 3X the rent. So if the rent is $1000 a month, then you need to show that you make at least $3000 a month. Of course, this can be combined income of applicants that are 18 years and older.
2. All applications must be filled out completely. Present yourself as someone reliable and responsible Don't leave out anything! Ask where to find the application. They will need an application for each adult over 18. (Fee varies)
3. They will require 2-3 months Pay Stubs for each tenant over 18. Copy of your Drivers licenses
And if you credit is low, Explain Why! Landlords are typically more interested in your background checks and your payment habits ( # of "lates" on rent or credit cards (this will show up on the background check (which is required.) Evictions are usually an immediate NO!
4. Write out and submit any written references you can.
5. Pets: It is BEST is you have none! But some landlords allow 1-2 small dogs. And DO NOT try to sneak one in behind their back! They will find out, and you could get evicted.
6. Read the lease and be sure you are given a copy of a current Arizona Landlord Tenant Act.
https://housing.az.gov/general-public/landlord-and-tenant-act Please know your rights and the rights of your landlord! It IS important!
7. Be sure to get personal property Insurance. A landlord will not be responsible for your things if something happens.
8. If you lease a home that is in an HOA, ask what the rules are, FOLLOW them. You may think they are stupid, ( like no weeds over 6 inches high) , but if a landlord gets fined, he will pass that fine over to you!
9. IF YOU HAVE GOOD CREDIT AND GOOD INCOME AND SOME SAVINGS.....WHY PAY SOMEONE ElSE'S'
MORTGAGE? YOU MAY BE ABLE TO BUY A HOME! ASK A LENDER!
THEY CAN EVEN HELP REPAIR YOUR CREDIT QUICKLY SO YOU CAN!
Call me for names of great lenders we at Epic Home Realty use and TRUST!

Julie Bridge, Associate Broker, Epic Home Realty 602-339-7187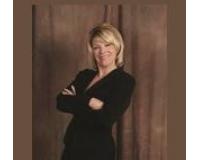 Author:
Julie Bridge
Phone:
602-339-7187
Dated:
January 18th 2017
Views:
1,429
About Julie: ...